White Breath (bond)
-----
01.06.2000 – 17.06.2000
White Breath (bond)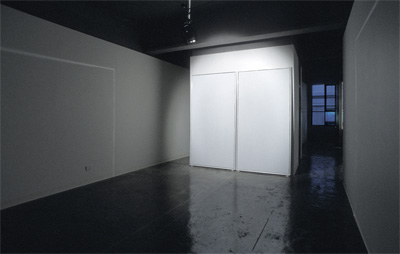 -----
An installation of whited-out mirrored wardrobe doors
with light reflection from the exposed mirror edging.
-----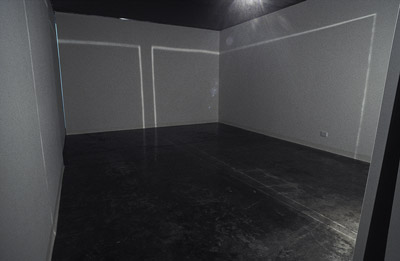 White Breath (bond), 2000
mirrors 230 x 120 x 5cm ea. / light variable
Installation views
collection of the artist.
-----
Face to calm eye touch close all calm all white all gone from mind.
Samuel Beckett, Lessness
... it's just white-out, it ain't concrete.
clerk of the court in Eye for an Eye (dir: J. Schlesinger '96) slyly refering Sally Field's character to what lies beneath the 'correction' on an official document.
-----
West Space Inc.
1st. Floor, 15-19 Anthony St.
Melbourne 3000.