Gorgonia
-----
07.02.2003 – 01.03.2003
Gorgonia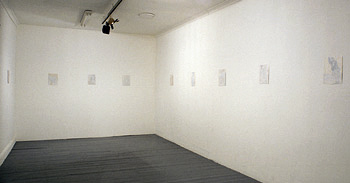 Gorgonia installation view (detail)

An exhibition of thirteen works-on-paper.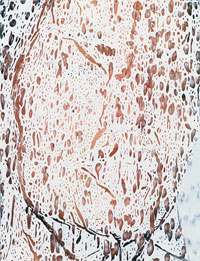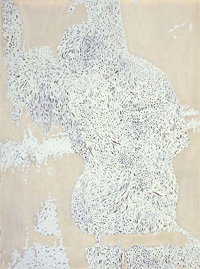 Gorgonia, 2001 (left) and Gorgonia, 2002 (right)
Monash University Museum of Art (L) & private collection, Berlin (R)
correction fluid, magazine pages with erasure, plus pins
approx. 310 x 210mm ea.
Studio 12 Project Space,
Gertrude Contemporary Art Spaces,
200 Gertrude St., Melbourne.
References;
Bullock, Capurro and Nicholson ...... After Images, Meanjin vol.62 #2, 2003 (includes image).
-----