Bootleg
---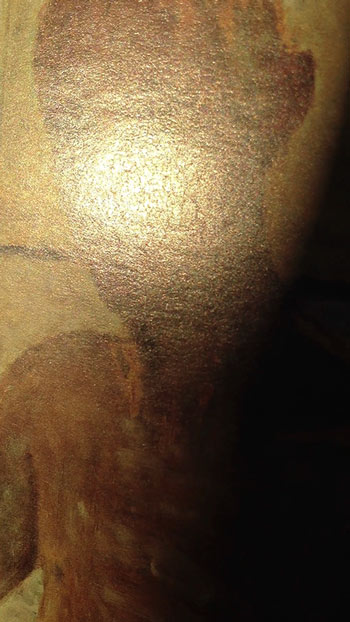 Amateur Prop – Moor1, 2013
digital video, 05'26"
Breenspace, Sydney
12.07.13 - 10.08.13
Bootleg
And all you were doing was stealing chickens, nailing things to the wall. Everytime you stopped playing you became a lie.
Michael Ondaatje, Coming Through Slaughter
---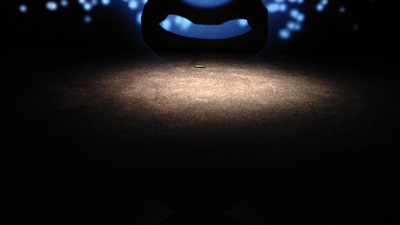 Amateur Prop – Vienna5, 2013
digital video, 01'39"

Moonshine (Cripps, ACCA) 2010/11/13
Type C photographs
96 x 72cm ea.
Bootleg brings together new films made in Lisbon, Vienna and Melbourne, plus an earlier set of photographs, that ostensibly depict other artists' works on exhibition or in reproduction, but at a slant and in a different light. As 'retakes' of local and international works of art, they might profitably be thought of as a variation on the bootleg genre: part homage, part theft, part fan/part foe appropriation, part critique, part re-mastering.
The three experimental phone-camera films, presented here as two large projections and one screen-based work, are from the ongoing series Amateur Props. The photographs, Moonshine (Cripps, ACCA), represent half of a set of works commissioned in 2010 by AGMA Magazine, Vienna. This is their first presentation outside of their initial published state in 2011.
---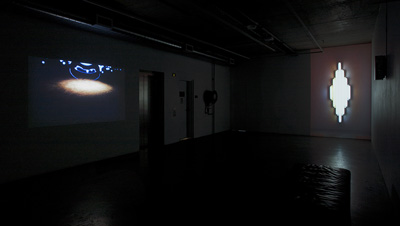 Room 1 installation view: Amateur Prop – Vienna5 (L) / Amateur prop – Lisbon3 (R)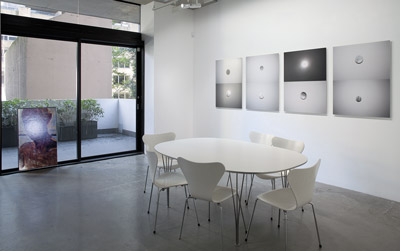 Room 2 installation view: Amateur Prop – Moor1 (L) / Moonshine (Cripps, ACCA) (R)
---
In recent months scattered thoughts, orphan actions, and variously-formed things have begun to coalesce into what I think of as 'amateur props'. Within this confluence I see the filming/viewing subject as one such 'prop': one that is marked by its orientations and solicitations, its attentiveness and drifts; how it poses itself, takes a stance, holds that position and then, sometimes, collapses. 'Bootleg' presents the particular strain of the 'Amateur Prop' film and image making that plays with or, even, tries to recast some of the conventions, apparatuses, and 'composures' which operate in the domains of reproduction – especially how they apply to and are used in serving (up) the work of art. Christian Capurro, July 2013.
---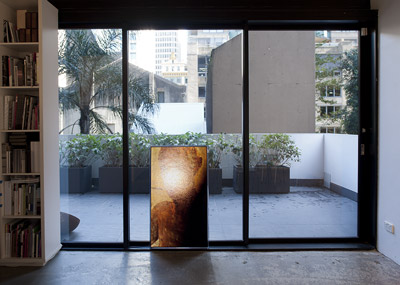 Room 2 installation view: Amateur Prop – Moor1
Breenspace

Level 3, 17-19 Alberta Street
Sydney NSW 2000 Australia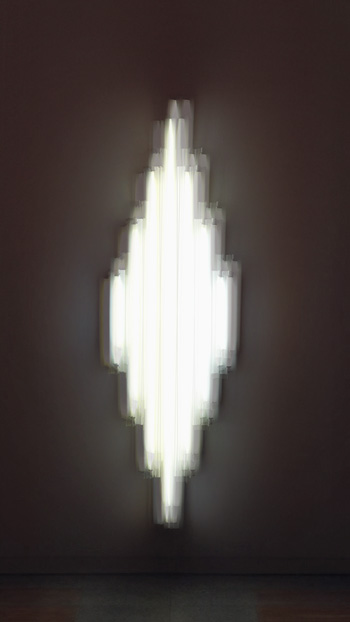 Amateur Prop – Lisbon3, 2012
digital video (production still)
duration: shot held for as long as physically possible
---