Cycle Tracks Will Abound in Utopia
-----
Cycle Tracks Will Abound in Utopia
07.08.04 – 26.09.04
Ingrid Brook & Carina Heden | Louisa Bufardeci | Christian Capurro | Emily Floyd | Alban Hajdinaj | Nora Maritirosyan | Chad McCail | Callum Morton | Racquel Ormella | Pia Ronicke | Katya Sander | Tony Schwensen | Danielle Van Vree | Dimitry Vilensky | Guan Wei | Kan Xuan | Carey Young.
curator: Juliana Engberg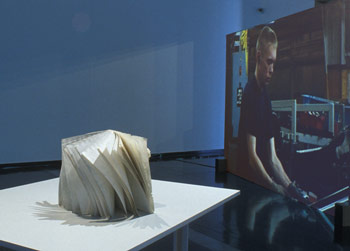 Address
Australian Centre for Contemporary Art
111 Sturt St. Southbank,
Victoria 3065. Australia.
Catalogue available.
Artist Talk
Sunday 5th September 3pm
Speaker: Christian Capurro on the (un)making of the AMPEdS work and the 2004 program of sites and talks.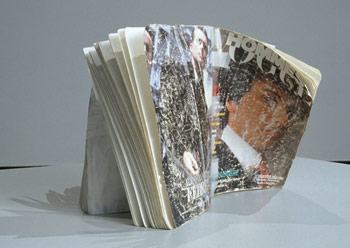 Site Talk 1
Thursday 16th September 6pm
Speaker: Office of Utopic Procedures / Bernhard Sachs, artist
"On Negation: Bilderverbot - the prohibition against images".
Bernhard Sachs recently showed (Reconstruction of) THE POLISH GAME. Le Jeu Polonais, Das Polnische Spiel at Ocular Lab, Melbourne. He teaches in the Drawing department at the Victorian College of the Arts, Melbourne University.
Site Talk 2
Sunday 19th September 3pm
Speaker: Adam Bandt,
"The Octopus on the Beach: fetishism, utopia, commodities and work".
Adam Bandt's paid work is in the Industrial, Employment and Public Interest Unit at Slater & Gordon solicitors as a lawyer representing trade unions. He is also completing postgraduate study in social theory, focusing on ideas of law and legality under contemporary capitalism.
References;
Robert Nelson, Bringing ideas to life, The Age, September 1, 2004 (includes image).